This week's update is supported by Platinum sponsor Madcap & Flare 7 | goo.gl/pg2HQ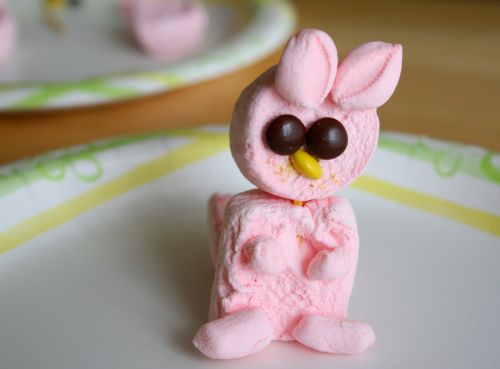 Another Friday, another TechWhirler Recap. Our recaps are so hot …
[waiting]
[ok fine] how hot is it?
We can roast marshmallows on them.
It's been quite a week for the USA. First, Congress and the President end months long arguments over the debt to finally conclude – uh, sure, go ahead and raise it – but only by a couple trillion – geez, let's not get crazy. Other activities include TechWhirl's seemingly never ending search for a vendor to help us update the website and the Special Writers Unit wrote some pretty good articles on collaboration.
The gang here at TechWhirl is happy that the debt deal is done, and we'd love to use it as our excuse for delaying Connie's piece on building an NDA compliant portfolio. So, in the spirit of Congressional back pedaling, we promised to make the first of August an honorary part of July, but have pushed that change to August 8 in hopes of blaming the next Congress for all our problems. Sorry August 1 but you're still reserved for a pinch and a punch though.
Our search for a vendor to help us spiffy (really Word, you ding my wife's first name which is a pretty common spelling but you let spiffy get through?) up the magazine seems to be finally coming to a close. We have discussions occurring over the weekend with some really interesting folks and hope to have someone in place by next week. From there, development and our replatforming (ah, that's more like it Word) to WordPress will commence. Interested in following all the action? You can do so by joining our new newsletter http://goo.gl/yRxu1. We'll share some sneak peaks of the new UI and some of our future development plans it.
Week one of Collaboration Tools, Techniques and Strategies for Better Technical Writing (could we make this month's title any longer?) with Jacquie Samuels article on "Introduction to Content Management Systems" (goo.gl/lJL6U), our poll question asking about what systems are being used to manage tech comm content (techwhirl.com), and finally our classic article "Getting Contractors Up to Speed Quickly" by Micki Magyar (goo.gl/SL47t). Next week, it's – ahem – Creating an NDA Portfolio – a look at how a high school teacher prepares one for Technical Writing (by the SWU's Fraser Hannah) and finally a classic article from – he really should have been in broadcasting but he's a pretty darn good writer – Geoff Hart.
Social Media and the Chance to Follow TechWhirl:
Will you be our Friend? Please, you know you want to click | http://goo.gl/tDrW7
Want all this TechWhirl goodness 140 – 1 characters @ a time | http://goo.gl/itjDg
Inside TechWhirl newsletter (all about our work) | http://goo.gl/yRxu1
What You're Talking About
Quick shout outs to our Tech Writers and their discussions in our email discussion group:
o Thanks to Francis Anthony for starting a great discussion on "Optimizing Online Help for Mobile Viewing." We're learning a lot, and it's definitely worth checking the thread and the resources the posters have suggested.
o Matt Moore is looking for answers to "Wiki for Customer Facing documentation?" A great thread to start our month on collaboration, with some fascinating debate on organizing and maintaining wikis which leads to more questions on the best contexts to use a wiki solution.
In Case You Missed it: This Week @ TechWhirl
· "Introduction to Content Management Systems" by Jacquie Samuels | goo.gl/lJL6U
· Classic: "Getting Contractors Up to Speed Quickly" by Micki Magyar | goo.gl/SL47t
· Poll question: What kind of system do you use to manage technical communications content?| techwhirl.com
Upcoming Events & Articles
· New: "Can You Create an NDA-Compliant Portfolio?" by Connie Giordano
· New: "Skills Transfer – How High School Teaching Prepares You for Tech Comm" by Fraser Hannah
· Classic: "The Needs of Many" by Geoff Hart
· Poll question: What's the most challenging tech comm task to handle collaboratively?
SPONSOR-Luv
We want to send a very special "thank you" to sponsors. Without them, our balance sheet would look more like Congress's.
Platinum: Adobe, ComponentOne, Madcap
Gold: EC Software, Society for Technical Communication (STC)
Silver: Vancouver Island University